OUR LACE PATRIMONY



Caen is at the heart of the route of the Norman lace.
As capital of Basse-Normandie and considering its rich lace past, it is hoped that Caen has a place for permanent exhibition or rather, of a museum dedicated to the lace.
The association " LACES AND BLONDES - CAEN and COURSEULLES/mer " now owns a lot of laces and old pillows that will be available when the city of Caen will have such a plan.
The list and this material are at the disposal of the members of the association.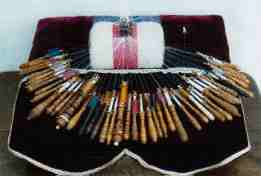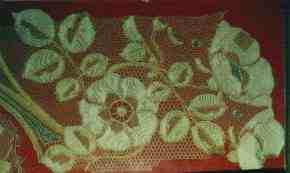 Where can you see laces in the Normandy area?
Alenšon - Argentan - Bayeux - Caen - Courseulles - Dompierre - Honfleur - La Perrière - Villedieu -
Click here to know the precise addresses ...(only in French)

Soon, on this internet site, one page of the story of the Norman lace.



* RETURN