LACES AND BLONDES LACES
CAEN and COURSEULLES-sur-mer
Lace art promotion - Heritage conservation


E-mail : bouvot@libertysurf.fr

WHO ARE WE? ?
In August 99, after one year of existence, the association counted 80 member families (94 people) 50 of whom were attending lace courses in Caen, Courseulles or Sainte-Honorine-du-Fay . The courses are given by 3 instructors who teach various types of bobbin lace. (Torchon lace - Danish lace - Bayeux lace - Blonde of Caen - Polychrome of Courseulles...) The association Laces and Blondes, Caen and Courseulles/mer takes part in various demonstrations, organizes exhibitions, conferences and lace courses. The association also has for purpose the conservation of the lacemaker material and collects bobbins, cardboard patterns, antique laces...
It wishes for the creation in the region of Caen of a museum of lace, worthy of its prestigious past, of what was the main industry of the region for more than 2 centuries... If the lacemaker activity was an industry in the 17th, 18th and in the 19th century, a craft of art in the 20th century, the 21st century should consider it like a fully-fledged art.



What is la blonde de Caen ?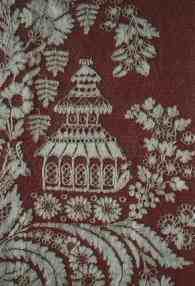 * RETURN